Strip Club Videos
We have amassed a ton of great strip club videos available online. Check out the stripper contest videos section for strip club contest videos from around the world. Most videos are available on DVD, and some you can watch now on your screen via video on demand.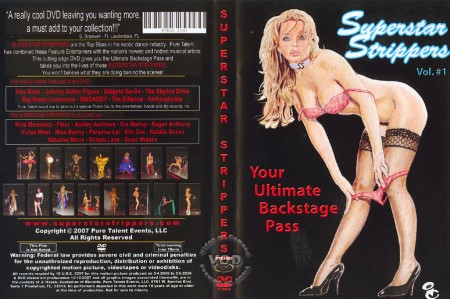 Superstar Strippers Vol. #1
Superstar Strippers are the Top Stars in the exotic dance industry. Pure Talent has combined these Feature Entertainers wit the nation's newest and hottest musical artists. This cutting edge DVD gives you the Ultimate Backstage pass and takes you into the lives of these SUPERSTAR STRIPPERS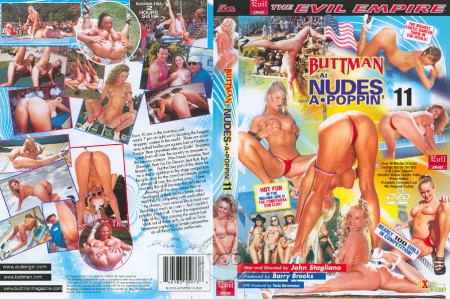 Strippers come from all over the country to compete in the various contest: Miss Nude Universe, Best Showgirl, Best Go-Go Dancer, Best Butt, Best Breasts, etc. But the best part of the show for me is that in addition to the stage competition the girls pose for the crowd at intimate posing stations all over the contest area.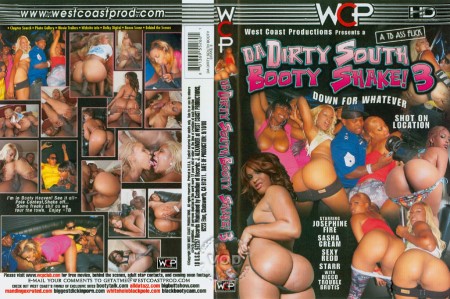 Hope you enjoy this shake off. We are keepin' it moving across the country. Are there some major booty shakers in your town? We are committed to getting the booty to shake from coast to coast! Big dicked brothers fuck the hell out of big booty sistas in this all black fuck flick. Rico Strong satisfies Josephine Fire and Sexxy Redd in a scorching hot threesome. I'm in Booty Heaven! See it all - Pole Contest, Shake Off... Some freaky shit as we tour the town.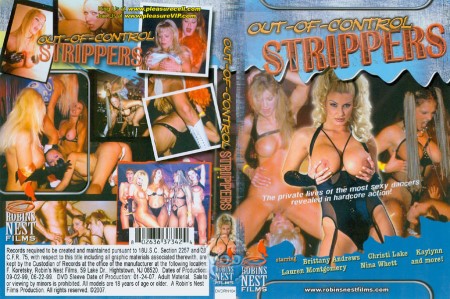 There is nothing better than a bunch of strippers that are out of control. The private lives of the most sexy dancers revealed in harcore action! They are taking off their clothes and then they get fucked, and what is better they turn their tongues and fingers on one another until they cum!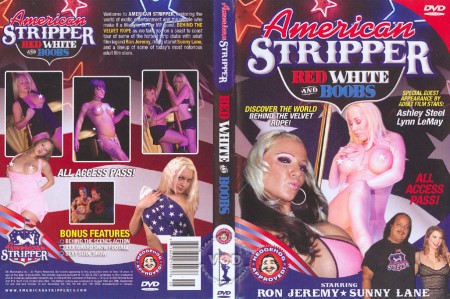 From New York to Hollywood, Las Vegas, Tampa, Boston, and Waikiki, we filmed the sexiest, most exotic and incredible girls to ever swing from a pole. And in this edition we highlight for you one of America's greatest natural resources ... That's right! We didn't call it Red White & Boobs for nuthin'. RON JEREMY has HAND PICKED (and left his fingerprints all over) his favorite round, sexy curves for this edition of American Stripper.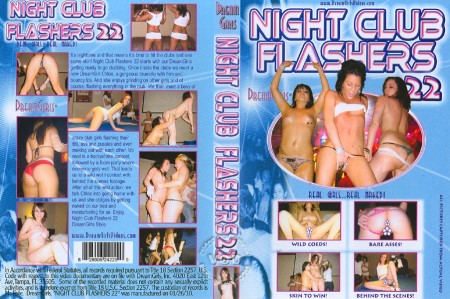 It's nighttime and that means it's time to hit the clubs and see some skin! Night Club Flashers 22 starts with our DreamGirls getting ready to go clubbing. Once inside the clubs we meet a new DreamGirl Chloe, a gorgeous brunette with firm and bouncy tits. And she enjoys grinding on other girls and of course, flashing everything in the club. We then meet a bevy of crazy club girls flashing their tits, ass and pussies and even making out with each other. Up next is a bootyshake contest, followed by a foam party where everyone gets wet. That leads us to a wild wet t contest with behind the scenes footage.
Strip Club videos rock!
Click here to send us your strip club video!
Click here to check out videos of strippers we reccomend.